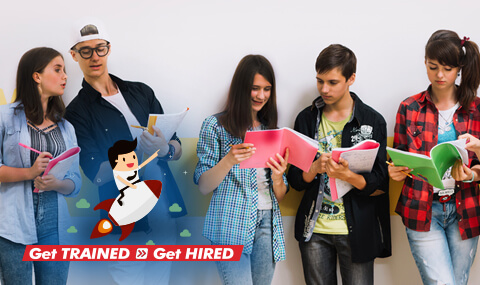 English is the language of global communication and business. Regardless of your profession, fluency in English communication is a must. Aptech Learning offers various courses in English communication for all types of learners. Whether you are a beginner in English language, preparing to appear for an international exam, or refining your business communication, improved English language communication will boost your confidence manifolds.
Wait no more. Choose a course that suits your requirements, and enrol now!
The institute has successfully imparted English language skills to thousands of students & professionals. Aptech's courses range from beginner to advanced level, and each course has clear learning aims. Our faculty work to ensure that these aims are met. With the help of a wide network of centres, Aptech aims to reach out to people across all walks of life.
Interested in English courses?
Tap here & fill your details to receive free career counselling on phone