About us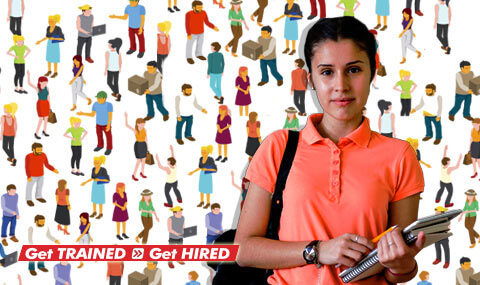 Aptech Learning is one of the leading training institutes in India. Since 1986, the institute has successfully trained over 68 lakh students through its wide range of education centres located in over 40 countries.
Aptech Learning provides a wide variety courses across domains - English & Communication, Digital & Information Technology, Aviation & Hospitality, Hardware & Networking, and Banking & Finance.
The courses are designed by our experts after careful market study and research. All the courses are taught by experienced and certified faculty. Our trainers constantly update their technical skills to maintain their expertise.
English & Communication
Under English & Communication domain, the institute offers courses for adult & young learners as well as working professionals.
IELTS & TOEFL test preparation is also offered, along with specialized training in presentation skills, accents & English coaching to make you job-ready.
Wish to join an English course with Aptech?
Fill the enquiry form & our career counsellors will call you.